Appliance removal in Monroeville and East Pittsburgh, PA
Appliances like refrigerators and washing machines become less efficient or stop working after a particular period of time. Most homeowners will replace their old or broken appliances with newer and better ones designed to be more efficient and attractive. 
Unfortunately, these old appliances cannot be discarded like other waste, as they contains several substances that are harmful and hazardous to the environment. No problem. Pittsburgh Junk Removal provides you with assistance for safe disposal. 
Give us a call to get your old and useless appliances removed with the snap of a finger and for an affordable cost.
REMOVING OLD AND DAMAGED APPLIANCES
Run down or outdated appliances can take up a fair amount of space in your home. Pittsburgh Junk Removal is ready to help you say goodbye to your old and damaged appliances to make more area available for good use.
Our crew works with all kinds of appliances, such as refrigerators, freezers, dishwashers, stoves, ovens, washers, dryers, and other electrical appliances. We focus on providing the best services at a reasonable price for homeowners or business owners in Monroeville and surrounding areas in metro Pittsburgh.
Hiring an experienced and insured company like us to haul away your dingy appliances not only helps you get rid of these appliances but safeguards you from getting fined for failing to follow the rules of disposing such wastes.
Refrigerators, freezers, and air conditioners contain ozone-depleting substances that cannot be discarded freely like other waste materials. These substances are hazardous and need proper care and precautions at the time of disposal.
Not only that, but carrying heavy appliances can be a back-breaking job. We have the right equipment to move them with ease.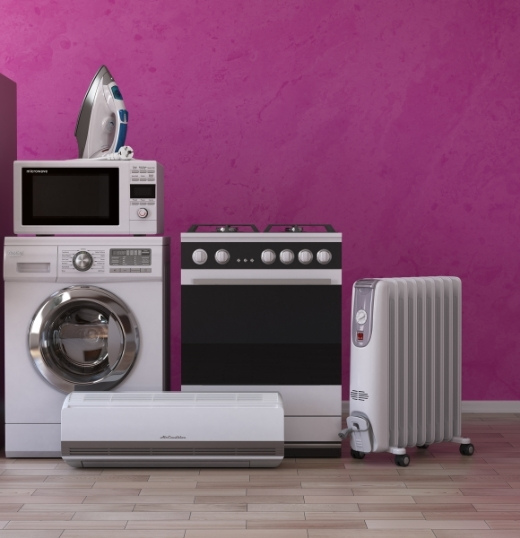 Monroeville's AFFORDABLE APPLIANCE REMOVAL
Pittsburgh Junk Removal offers affordable and reliable appliance removal service in.
Trying to move these bulky pieces on your own can lead to many problems. They are heavy and have a lot of moving parts.
Even if you manage to get the appliance out of your building, it could still be a hassle finding a place for dumping it, and you could even face substantial fines if not disposed of properly. Reach out to our licensed junk removal professionals to get your appliances hauled away fast.
We also lift and transport furniture and electronics.
Our trusty team on the east side of Pittsburgh provides quality trash hauling service to the following nearby communities:
Murrysville
Penn Township
Plum
Penn Hills
Oakmont
Fox Chapel
North Versailles
Forest Hills
Churchill
Shadyside
North Oakland
Duquesne
Munhall
Natrona Heights
Indiana Township
Edgewood
Wilkinsburg
Trafford
Springdale
Verona
New Kensington
Lower Burrell
Homestead
West Mifflin
Cheswick
Harwick
Tarentum
Blawnox
Aspinwall
East Pittsburgh