Yard Waste removal in Monroeville & Pittsburgh, PA
Properly maintaining your lawn can become a hassle at times. It may be due to the harsh weather outside, your busy schedule, or you would rather just put your feet up and relax. When properly maintained, your trees, flowerbeds and bushes in your yard can increase the value of your property and make it more attractive. Pittsburgh Junk Removal helps you keep it clean no matter the situation. Call our friendly customer service representatives for free estimate and to get rid of all your yard waste in a hurry.
It is not always easy to keep your yard clean from debris and waste from trees and bushes. Especially when it is fall, and your yard is filled with leaves from all the trees and bushes in your garden.
Blistering sun and heavy rainfall can make it harder to get outside of your house and clean up all these messes on a regular basis. Pittsburgh Junk Removal has got you covered for all your yard waste removal services in Monroeville and Pittsburgh, Pennsylvania.
Our crew collects all debris from your yard, making it clean as quickly as possible. We have all the latest technologies and equipment that help us to get the job done in a timely manner when compared to other junk removal companies in Pittsburgh.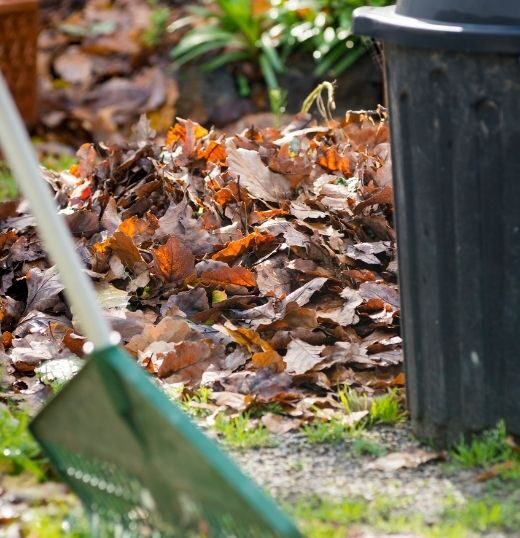 YARD WASTE REMOVAL SERVICES AND BENEFITS
Residential and commercial properties can be littered with various types of debris from fallen tree branches, leaves, landscape debris, garden debris, storm damage debris, soils, stones, tires, and much more. Our team is available to pick up and discard all the above types of debris from your yard. We are capable of performing both seasonal yard cleanouts and also any post-storm assistance for your commercial and residential properties.
Cleaning and maintaining your yard on a regular basis has benefits. Apart from making your yard look more aesthetic, maintaining and cleaning your yard has many health bonuses. Yard debris may contain bacteria, allergens such as pollens, and mold that can be harmful to your family or visitors to the property.
Yard debris also attracts various types of insects and rodents, that can cause health issues. Cleaning yard waste can also help in making it safer to be in your garden or your yard as small branches, leaves and other waste can cause slipping hazards.
Our services are the best way for you to keep your property clean and attractive. We also haul away old furniture and home appliances from your lawn.
Reach out now to keep your yard clean and looking good at an affordable cost.
Have a messy yard or lawn and live in the greater Pittsburgh region? Then we can help. We serve the following communities east and north of the Steel City:
Murrysville
Penn Township
Plum
Penn Hills
Oakmont
Fox Chapel
North Versailles
Forest Hills
Churchill
Shadyside
North Oakland
Duquesne
Munhall
Natrona Heights
Indiana Township
Edgewood
Wilkinsburg
Trafford
Springdale
Verona
New Kensington
Lower Burrell
Homestead
West Mifflin
Cheswick
Harwick
Tarentum
Blawnox
Aspinwall
East Pittsburgh